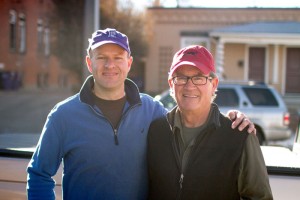 My father and I have been raising cattle for over 40 years. We started Sun Prairie in 2005 selling to friends and family. Now we connect with individuals, couples, and families primarily in Colorado's Front Range selling grass fed beef direct.

We trust you will enjoy the benefits of sourcing quality meat by eating better, healthier, and tastier meals.
– Keith Parks, Co-Owner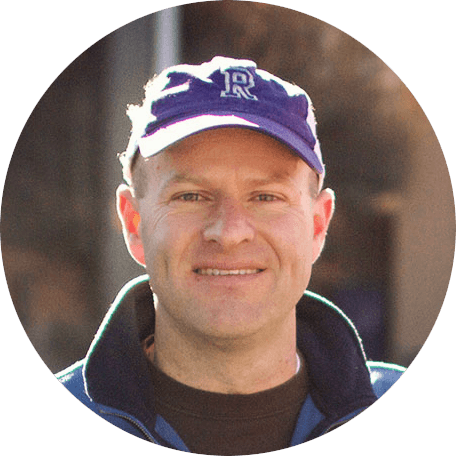 Keith Parks
Co-Owner

Keith Parks is a co-owner of Sun Prairie. When Keith worked as an outdoor guide, he visited a grass fed ranch in Wyoming in 2003. Armed with steaks from the ranch, Keith pitched Sun Prairie to his father, Tom Parks, and Sun Prairie was born. Sun Prairie satisfies Keith's interests in environmental stewardship and local food production by providing a healthy, sustainable alternative to conventional beef. Keith now works as a renewable energy analyst in Denver Colorado. He is also the President of Mile High Farmers, an organization promoting collaboration among Metro Area farmers and their communities. He manages Sun Prairie's marketing and sales and can be found fixing fence on the weekends at the ranch.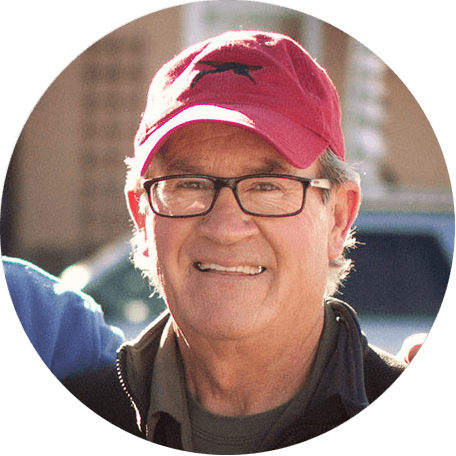 Tom Parks
Technical Director

Tom Parks is a life-long large animal veterinarian, rancher for over 40 years, and owner of Sun Prairie. His passion for animal husbandry and welfare extends beyond his ranch and vet practice. Tom is an active member of Rocky Mountain Farmers Union, a progressive agriculture organization ensuring family stays in family farms. He has championed state legislation to increase animal welfare standards in dairies and ranches. Currently, he is a range inspector for the American Grassfed Association, a third-party agency certifying 100% grass fed, free range, and natural beef. Tom lives in Yuma Colorado and manages the day-to-day operations of Sun Prairie.

Our story began…
Tom and Keith are a father/son duo behind Sun Prairie. Motivated by the 2003 seminal article "Power Steer" by Michael Pollen, Keith and Tom committed themselves to produce 100% grass fed cattle. In 2005, with twenty five years of ranching already behind them with the prior ten as an all-natural ranch, they started Sun Prairie.
Tom, a life-long large animal veterinarian, is motivated by agriculture's steady move toward industrialization with its deleterious effect on animal husbandry, good jobs, and the resulting depopulation of rural places. By selling direct to customers clean high quality beef, Sun Prairie is able to demonstrate that an animal welfare focused operation is a viable alternative to feedlot beef. Realizing that Sun Prairie needed to be an agent for change, he became an advocate for the grass-based economy. Tom was appointed to the US Humane Society Agricultural Council in 2013 and is currently serving on the USDA Beef Council. Tom manages the day-to-day operation of the ranch. If you were ever to visit our ranch, Tom would be your guide.
Keith sold the idea of Sun Prairie to Tom in 2003 over a pair of grass fed steaks bought from a Wyoming rancher. The idea was to change the family cattle operation to be completely 100% grass fed. Though, the crux was to find customers in the Front Range. Two years later, the first grass fed cattle were delivered to friends and family in Denver – and Sun Prairie was born. Keith is proud to provide a healthy alternative to conventional beef. The stories of Sun Prairie's customers gives endless motivation for providing easy, affordable access to an otherwise hard-to-find and often expensive product. Keith manages all sales and marketing at Sun Prairie. If you call or e-mail, it is likely Keith that you will talk to.
Sun Prairie is a lot more than just the two of us – its a community that includes you, the land, and the animals we raise. That's why we always talk about Sun Prairie as much bigger than a couple part-time cowboys, a ranch, or a box of beef. It's the idea that together, all of us, we can make positive change for our health, the environment, and animals.